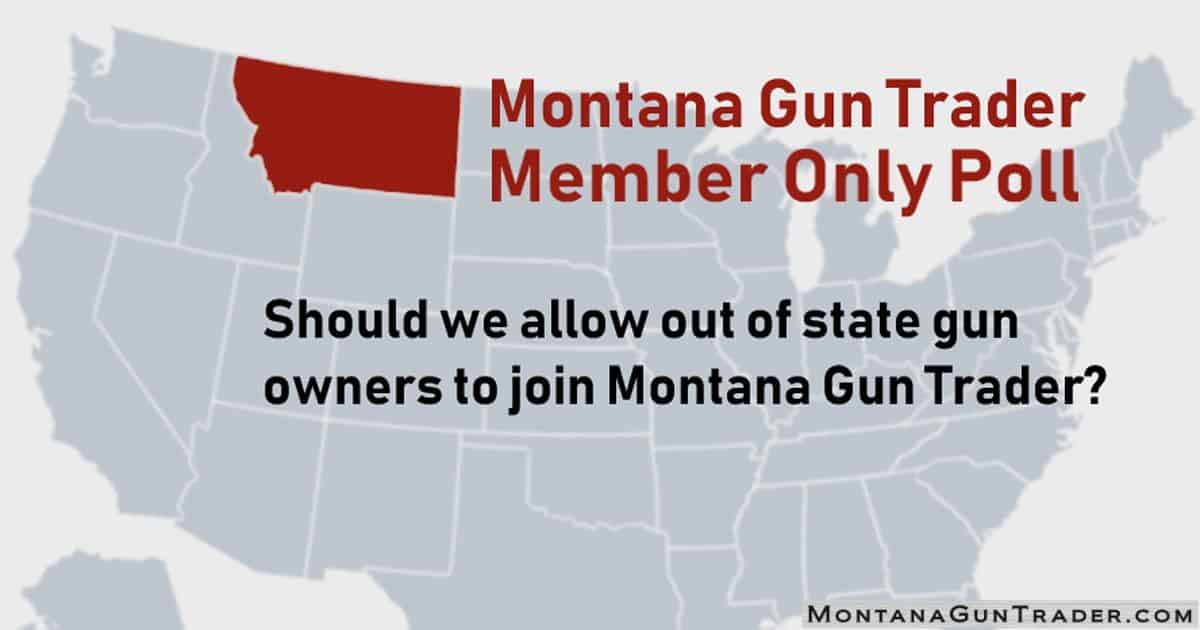 More and more often we are getting out of state gun owners who attempt to join Montana Gun Trader. I have thus far denied them. Out of state visitors can already use the classifieds without being a member as long as it doesn't get abused. But non-members are unable to manage ads, engage in the social network, use the forums or groups. Should we allow out of state members? This is a members only poll. Please login if you haven't already to vote. Take the poll and leave your comments below. Donate to help fund this made in Montana site.
Should Montana Gun Trader allow out of state members?
33 votes - 62% of all votes

20 votes - 38% of all votes
Only registered users can vote.
Login
to vote.
NOTE! If a decision about allowing out of state members is to be made, it will require at least half of the current membership base to vote YES above in this members only poll. There are currently over 1800 members. View the Total Votes so far above.