I try to keep politics out of this sites blog unless it affects buying, selling and trading of guns. This traitorous "Act" in congress does that.
Read his response to me below after my messaging him asking him to oppose UBC's. Then Contact Jon Tester to tell him how you feel about his position on the completely unenforceable without complete gun registration, Background Check Expansion Act (S. 42).
What do you think? Do you think UBC's would help stop mass shootings? Take the poll, then share and comment below.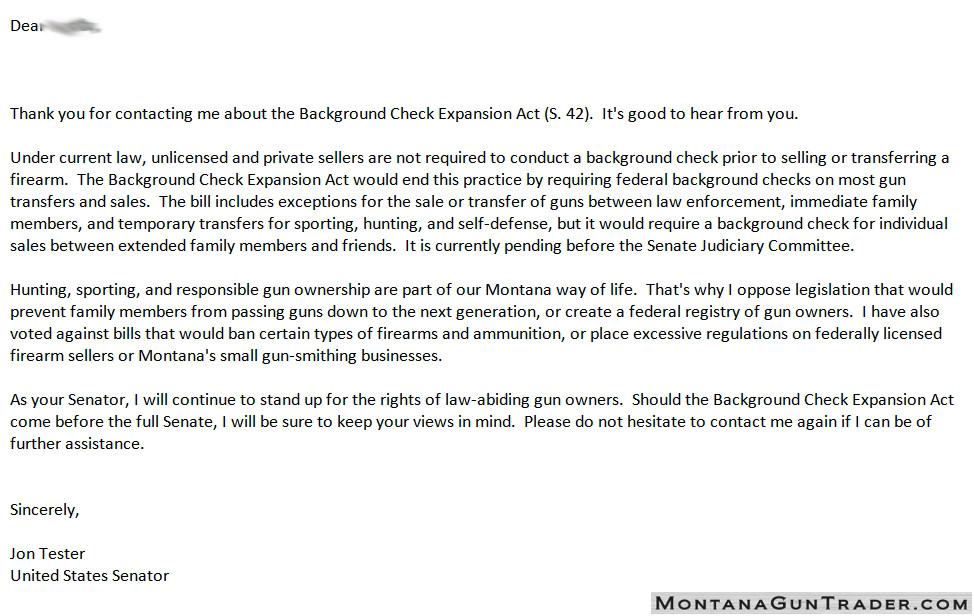 ________________________________________________
Do you support or oppose requiring background checks for all firearms transactions?
I Oppose Universal Background Checks

100%, 25

votes

25 votes - 100% of all votes

I Support Universal Background Checks

0%, 0

votes

0 votes - 0% of all votes
Only registered users can vote.
Login
to vote.