Registration Approval and Editing Profile Privacy & Preferences
All new members must fill out the registration form completely for their account to be approved. This information is required for localization and security purposes for all of us. Although other methods employed help keep out the majority, this is to help keep foreign scammers and spammers out of our local site. Your username url will never change. It should not include spaces. Capitalize specific letters to make it look great. It is yours as long as you remain a member. If you want it to look good as a url, make it look good. It will display as the title of your profile page initially. Edit it to change or style it after approval. If you want friends to be able to find you, make sure they know it. It becomes available in the member directory initially but you can choose for it not to display if you prefer. See available preferences below.

You'll receive instructions by email within 24 hours. Check your spam folders and add noreply@montanaguntrader.com to your web-mail contacts. Your USERNAME displays and becomes available in the member only directory. Your First, Last Name and email address are NOT publicly available unless you do so in posts. USERNAME & CITY will display on your profile page. Click Edit My Profile & Preferences in the sidebar after logging in.
Editing your general profile information.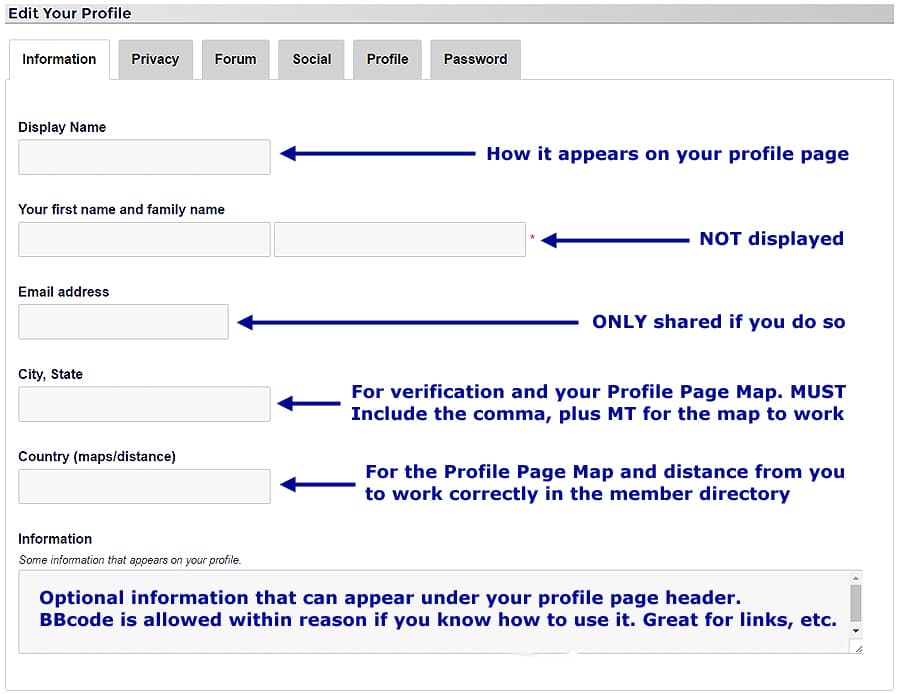 Editing your profile privacy and notification preferences.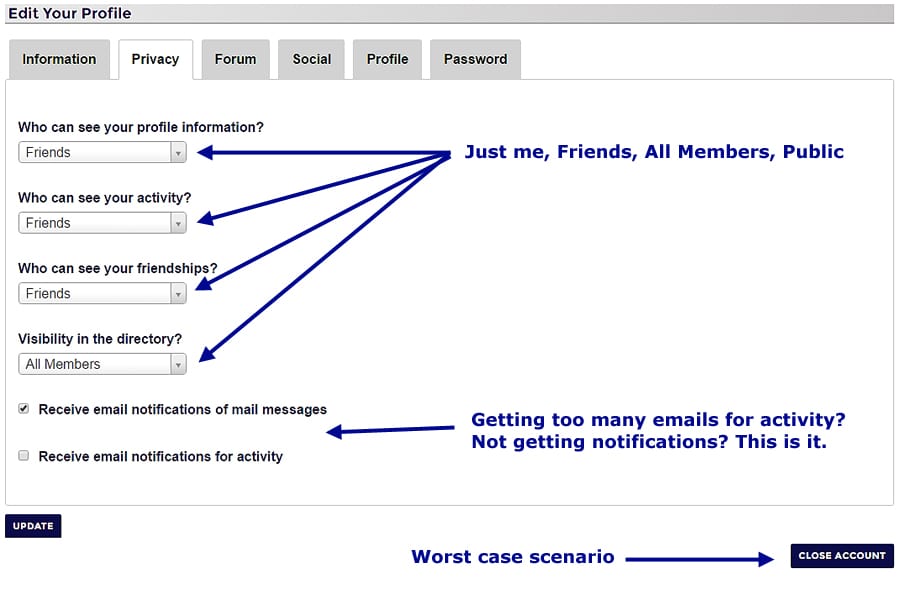 Editing your Forum profile signature and subscriptions.



Editing your profile social link buttons.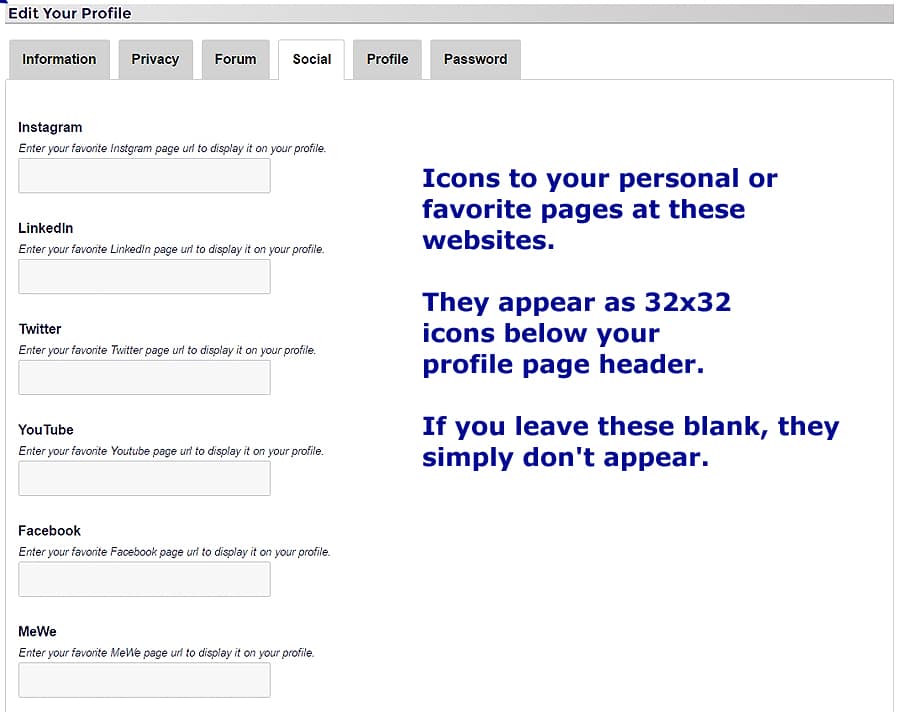 Editing your profile page header. Yeah, yeah it says perosnal. I screwed up. Get over it 🙂


Changing your password.