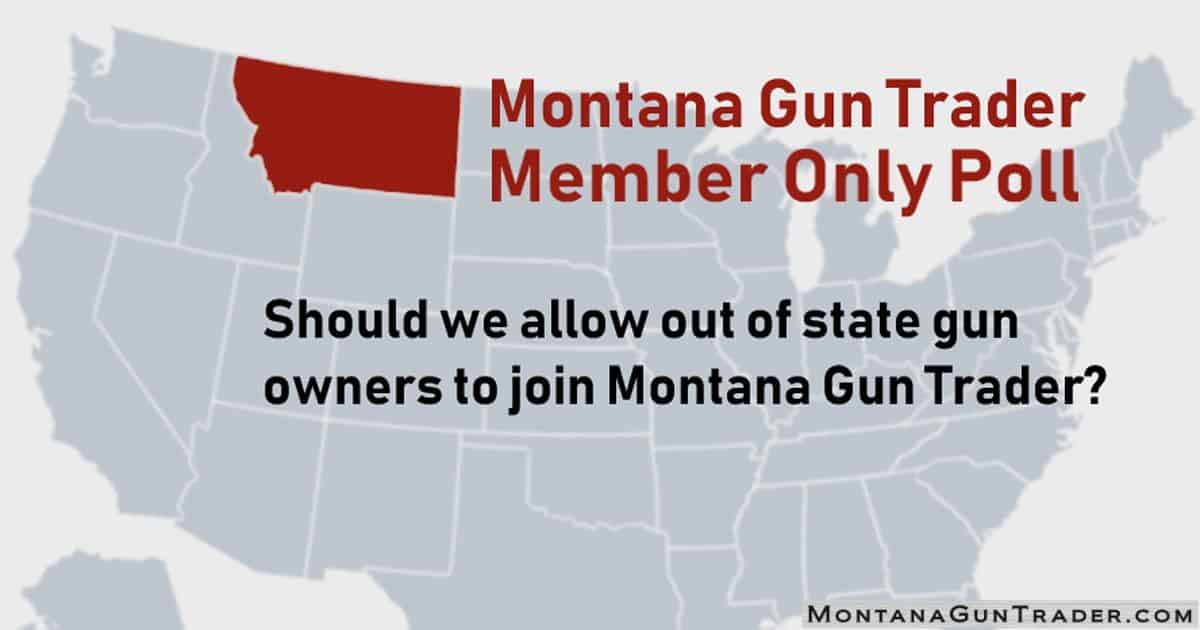 More and more often we are getting out of state gun owners who attempt to join Montana Gun Trader. I have thus far denied them.
Should we allow out of state gun owners to join?
This is a members only poll. Please login if you haven't already in order to vote. Take the poll and leave your comments below. Donate to help fund this made in Montana site.
Should Montana Gun Trader allow out of state members to join?
157 votes - 86% of all votes

25 votes - 14% of all votes
Only registered users can vote.
Login
to vote.
NOTE! If a decision about allowing out of state members is to be made, it will require at least half of the current membership of over 6000 to vote YES above in this members only poll.